#honobono @irc.aniverse.com
Old News Archive 013: Year 2015
January 4, 2015: We released Fushigiboshi no Futagohime Gyu!, Special (See below).
January 4, 2015 — OUT: Fushigiboshi no Futagohime Gyu! Special
Gururi ☆ Fushigi-boshi Meguri
(Tour ☆ Around the Mysterious Star)
This is a stand-alone episode between the first and second seasons, and our release is in the MKV (Matroska) format, soft-subbed in English and German. It has two English sub tracks, called "Regular" and "Full". In this episode, often Fine, Rein, and Poomo are talking in the foreground while there are some background lines (which are not very audible). In "Full", both are subtitled; in "Regular" (which is the default), the background lines are not subtitled unless clearly audible.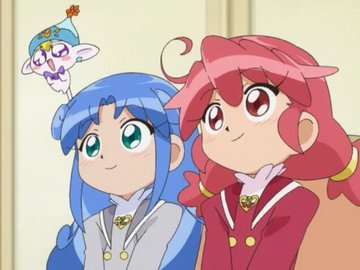 (Click to enlarge)
News Archive
If you have any questions, need support, or just want to say something to us,
don't hesitate to send an email to: info <at> honobono.cc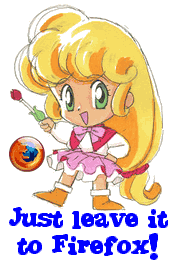 Our texts on this website are public domain. You can use them freely with or without modification, with no obligation to credit us.
All images, stories, and other related materials, on the other hand, are usually ©, ® and/or ™ of their respective owners.